Found the best deal on a mirror vanity table. They go for $300-500+, unaffordable for me. Got this for $60 with several major cracks in the mirror!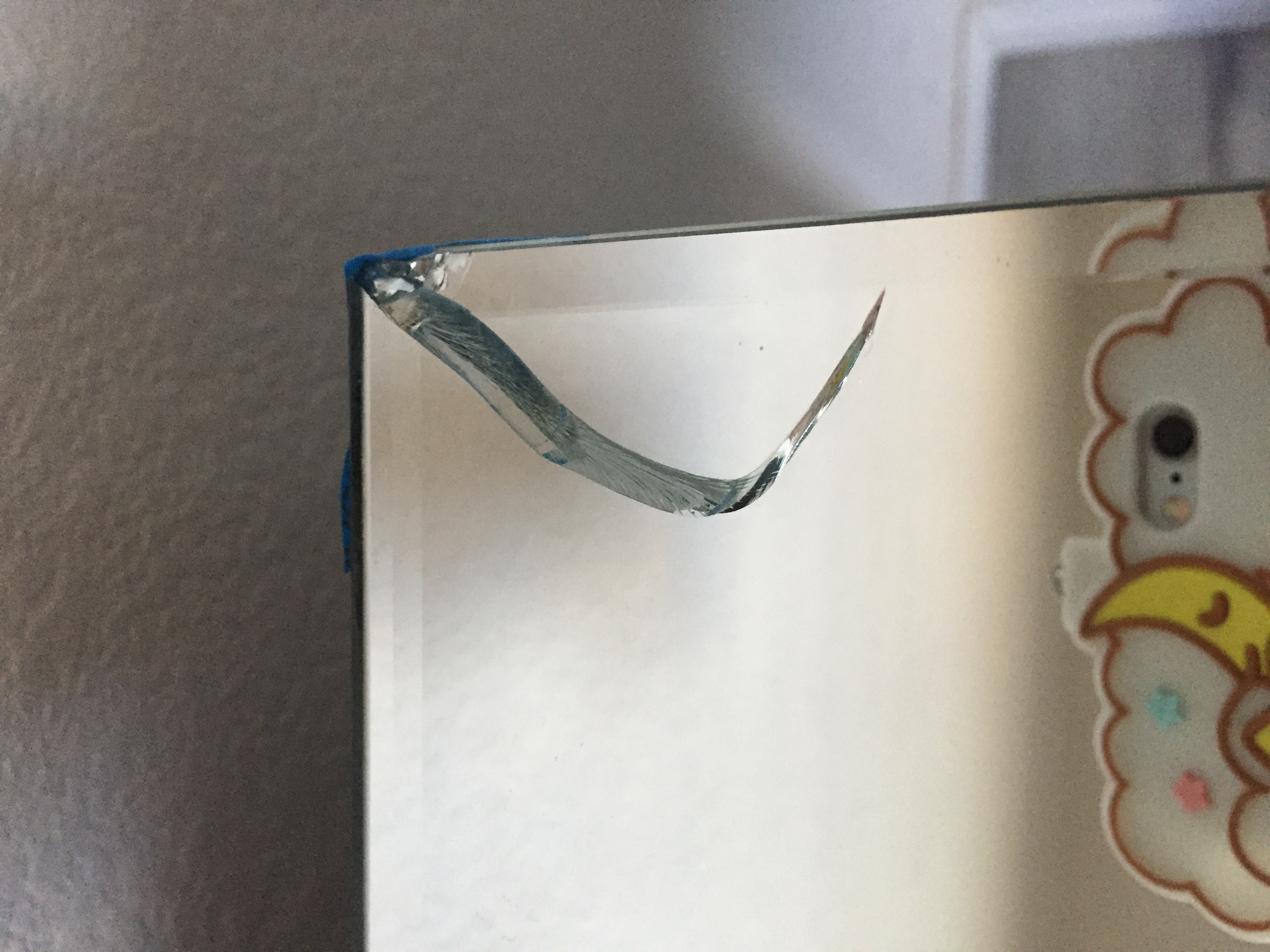 Where there is a will, there is a way! I taped around the crack to protect the good glass.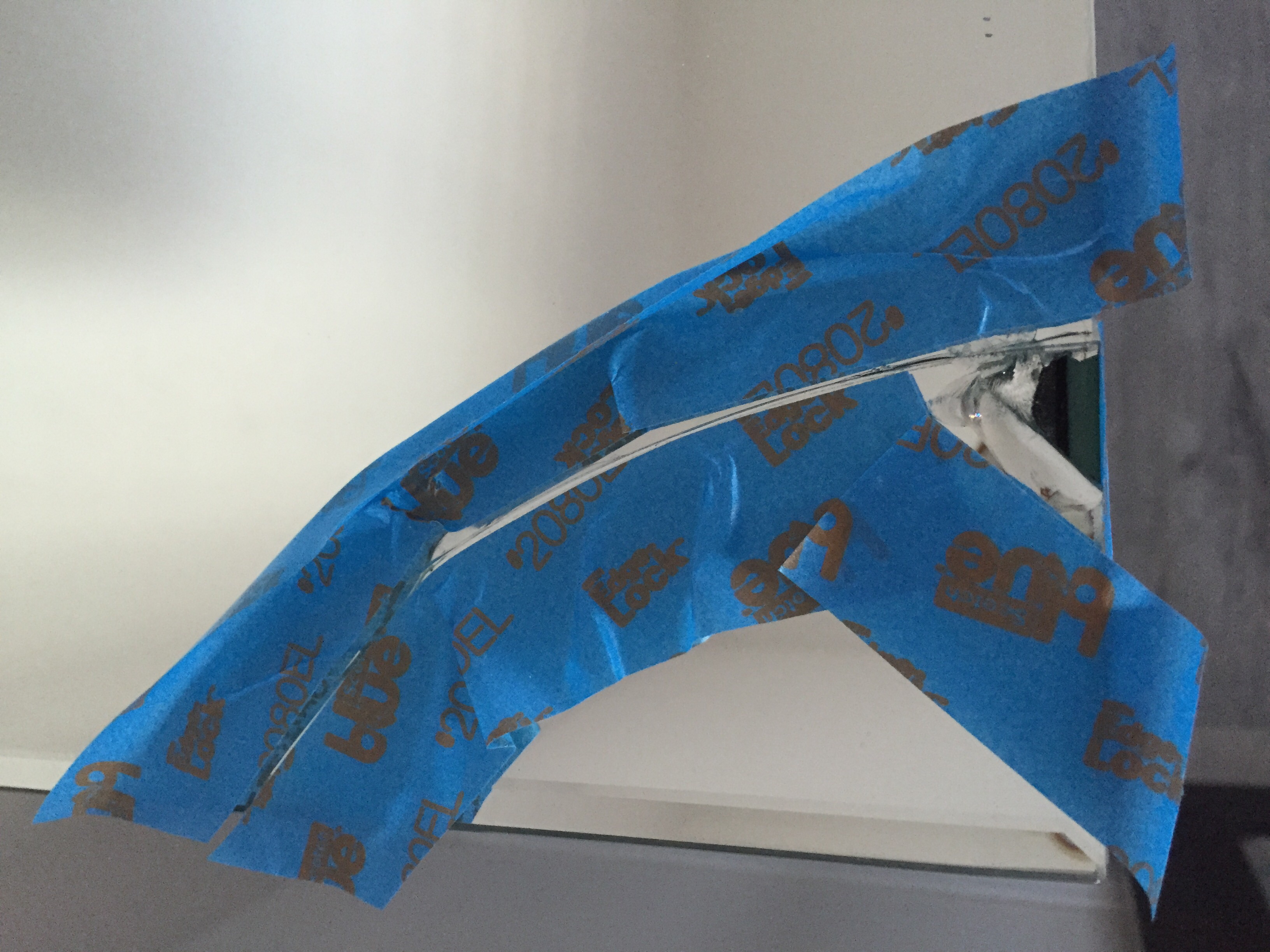 Buy epoxy from the dollar store! Mix it up on the underside of a soda can. Fill in the missing mirror and cracks to create a smooth surface.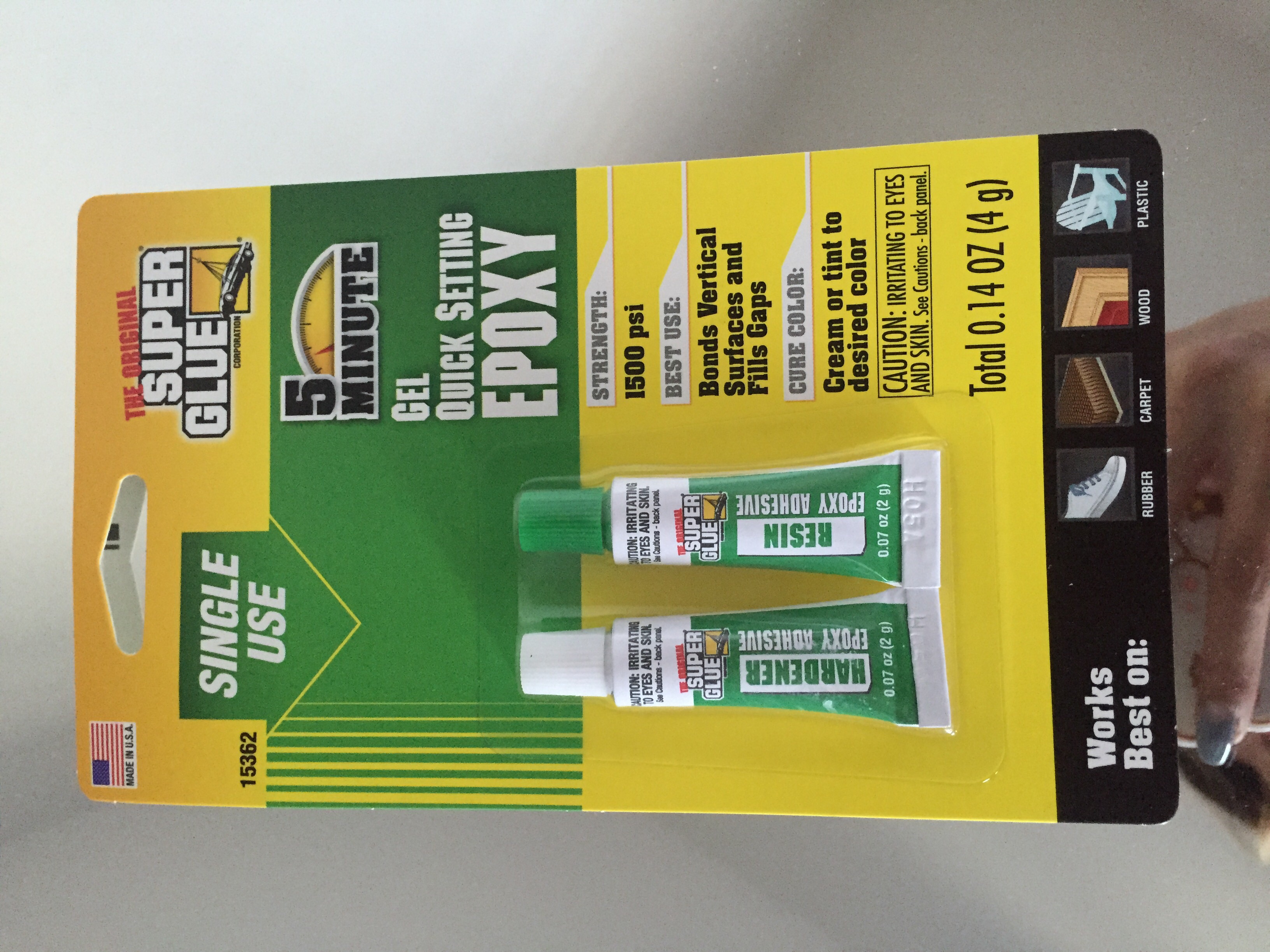 Originally I thought I'd cover the cracked sides with some strips of wallpaper to match my room. Then as I was perusing the dollar store I came across ALUMINUM TAPE!! The perfect color and shine to camouflage my repair.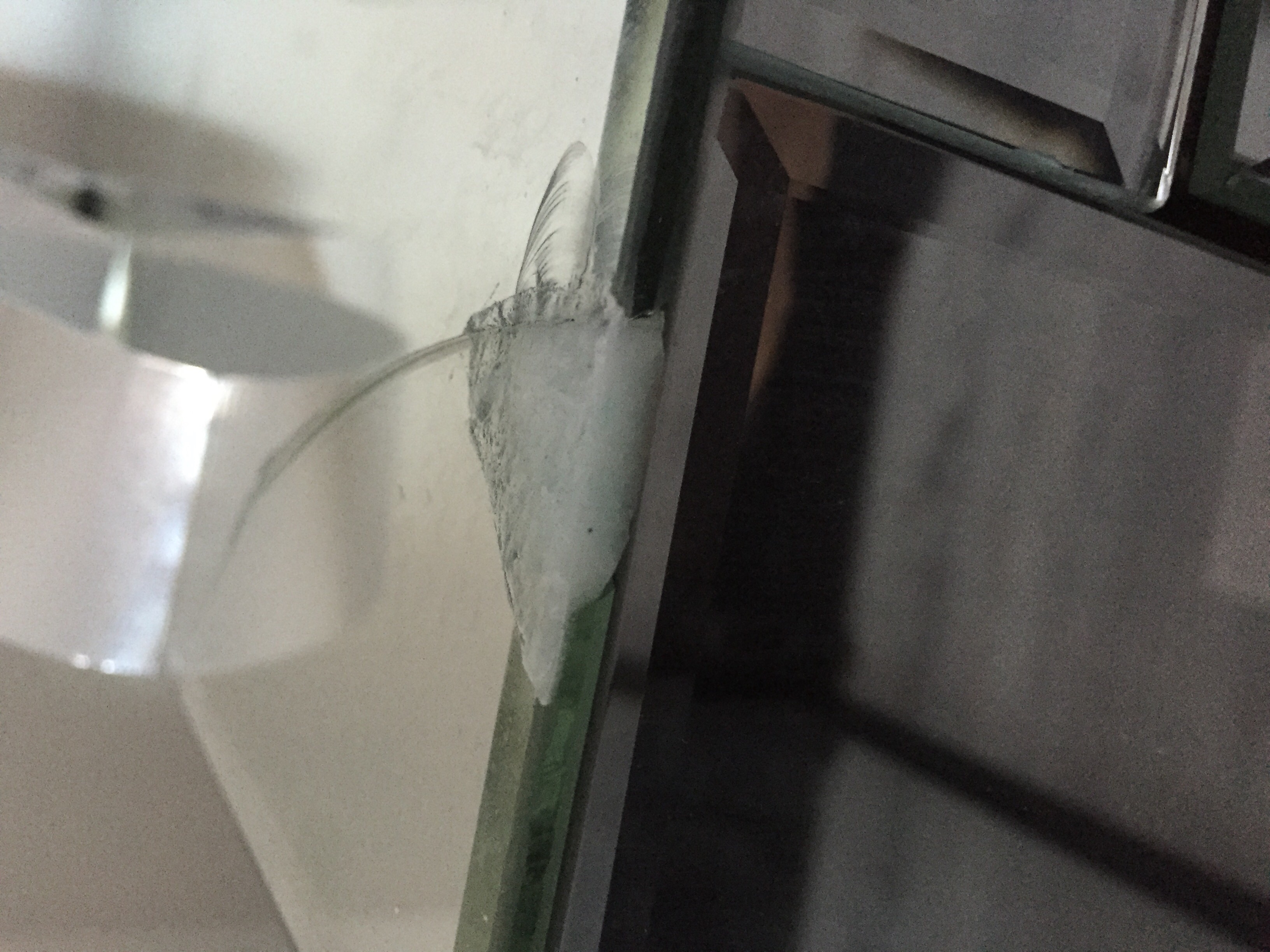 Viola! No one will ever know!