Number one on my house buying checklist was a walk-in closet. I ended up with a small walk-in. The dream is a custom closet of course! I shopped around $2000 for Closet World. You have to pay $70 for someone to come and take a look should anything need repair within the warranty. The designer came in with paper and pencil. Strange in this day and age. California Closets quoted me $2000 for wall hanging unit. Not study enough for me and my color choice is discontinued. So I saved $1000 to do it myself.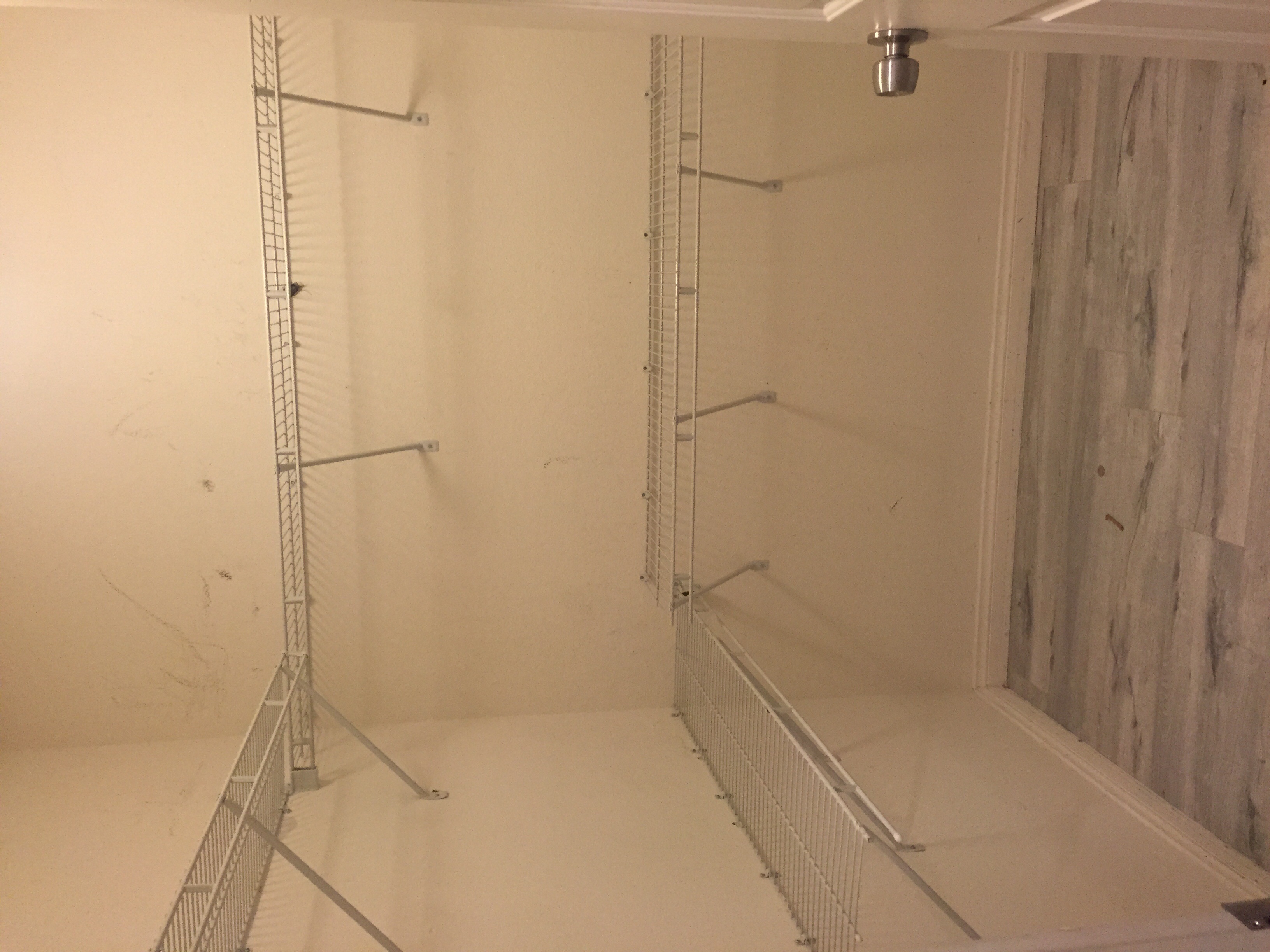 Time consuming to remove all these terrible wire racks. Took plenty of spackle to fill in the many holes. Sand that baby down and you are ready for paint! The closet I installed has no backing so the wall color shows through.
ClosetMaid.com has an online submission. Be sure to measure your space as accurately as possible. Tell them what your storage needs are. About 5 emails and I had the perfect design complete with parts list.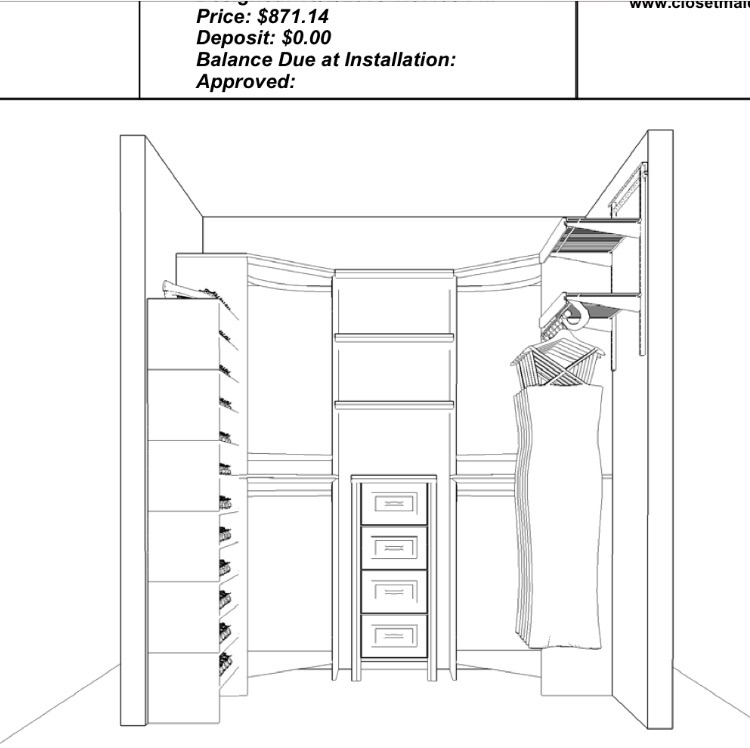 To complete this project I needed to remove the base boards and it fit like a glove! Give yourself ample space preferrably in the same room for assembly. The corner units did not fit through the door and needed to be assemble inside the small closet. Be prepared for lots of math and problem solving.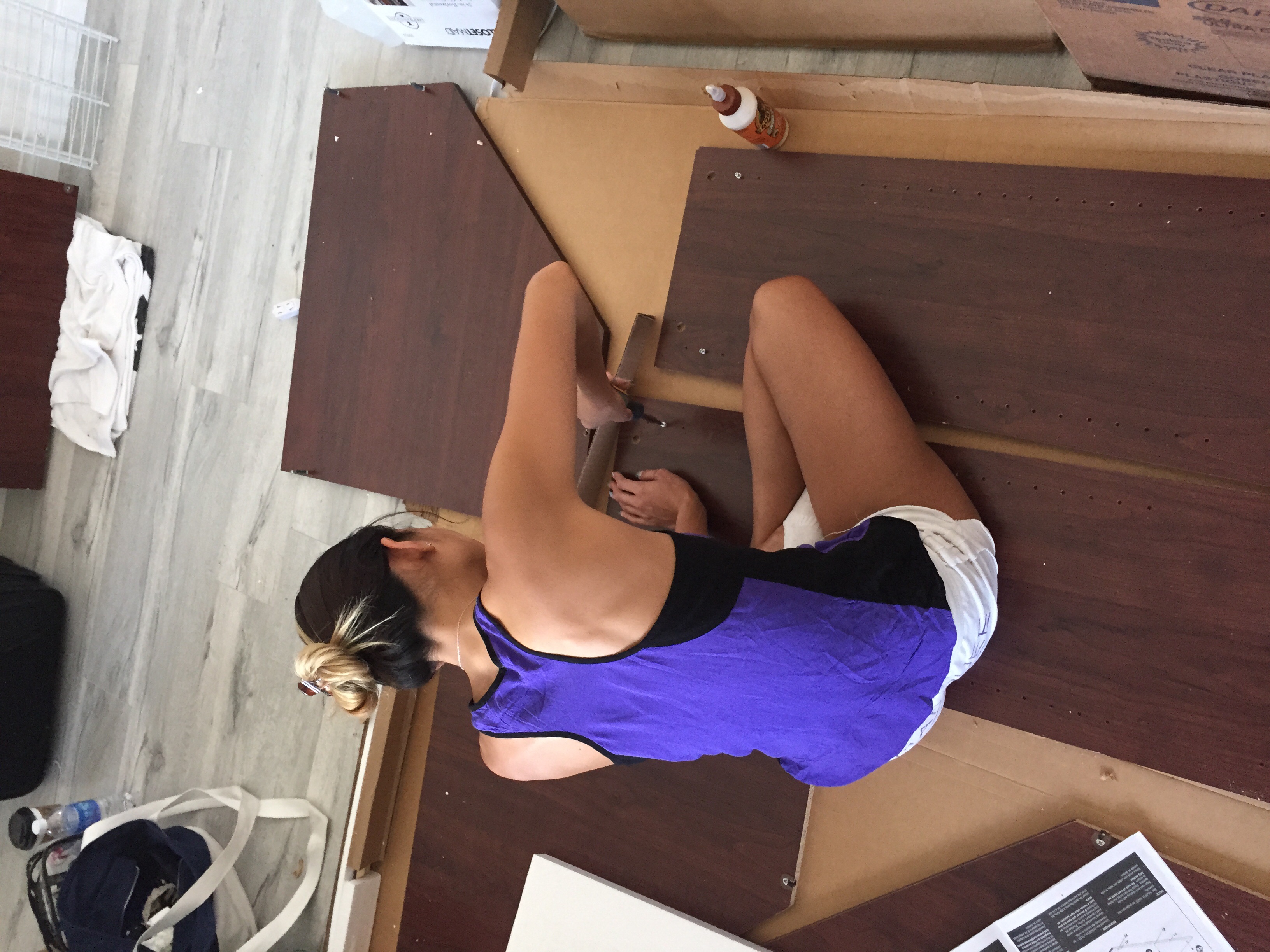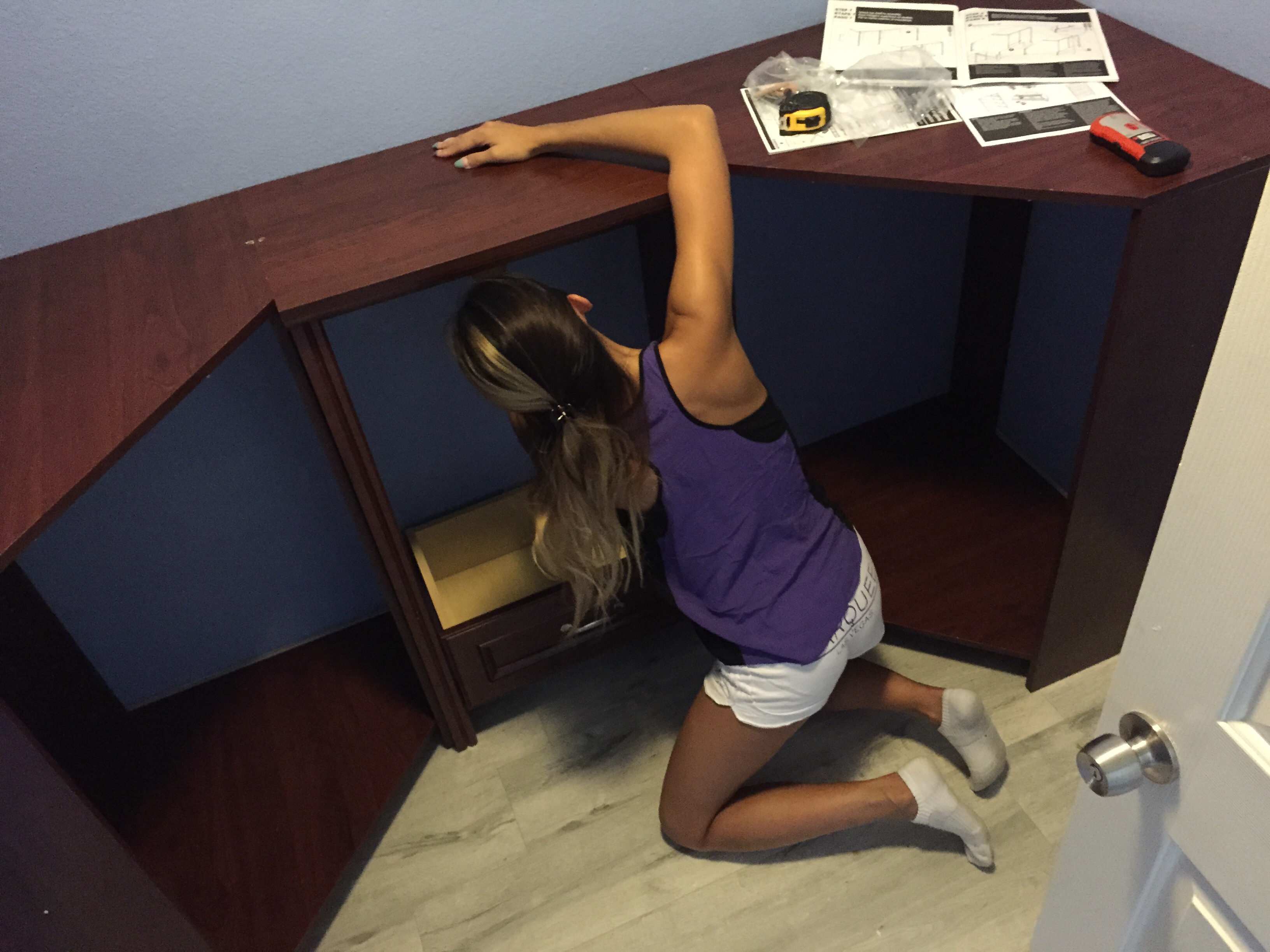 I chose the dark cherry finish to match the shutters throughout my home. Nickel hardware for the knobs and bars.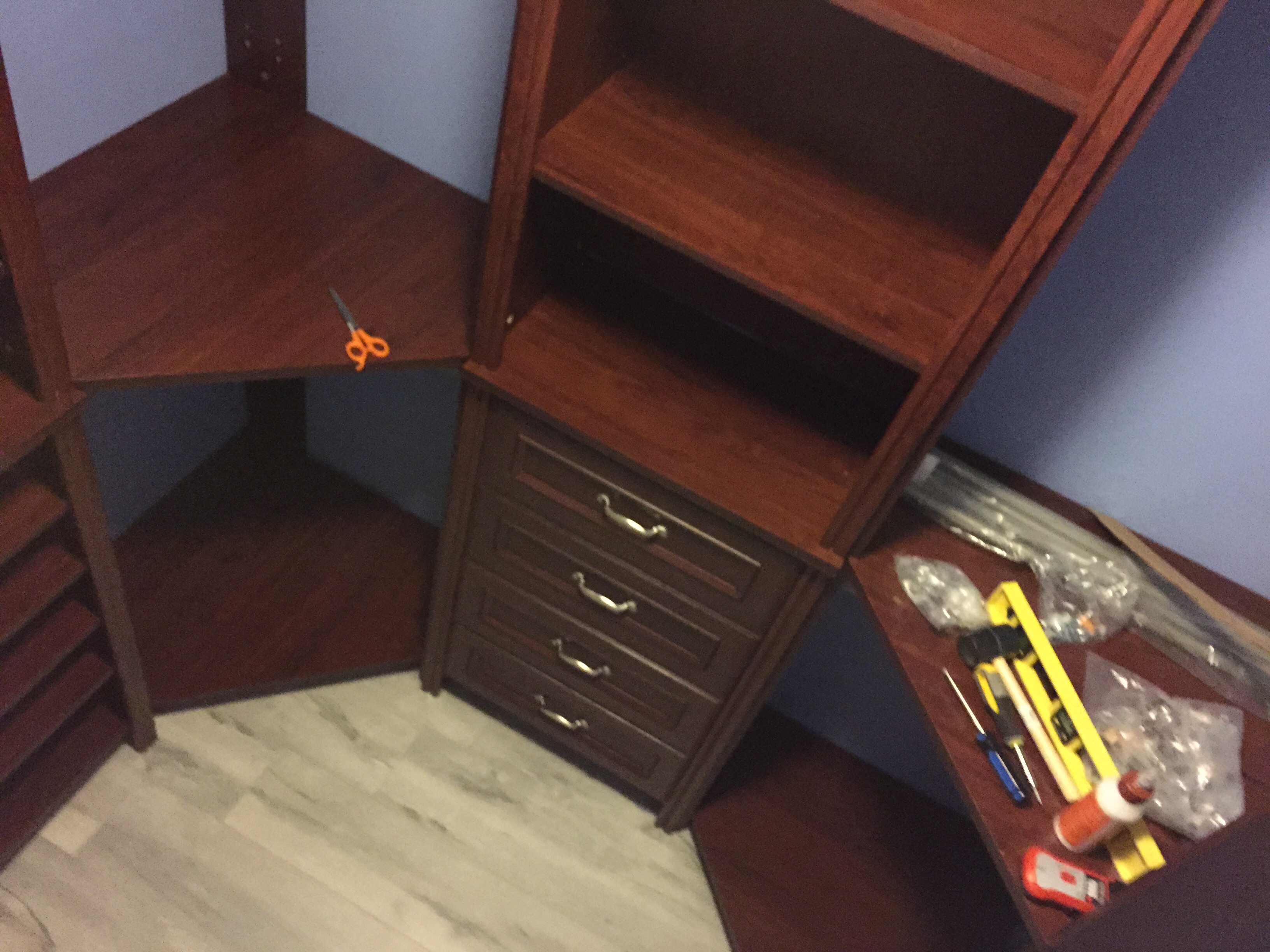 Cost just over $1000 about a week or so to complete. Super space saving and organized. Getting ready is quick and fun!